Avery Gallery
presents "
Homage to the Female Form - Featuring Alison Spiesman
" on July 7 from 5 - 9 pm.
Alison Spiesman's
work in oils continues a female dialogue and represents a feminine journey through her paintings. Spiesman's work has been shown in state, regional, national and international exhibits.
| | |
| --- | --- |
| Eve IV | EVE: 6-part series, each torso was intended to rotate in position and style altered to represent times of life or eras. |
| | |
| --- | --- |
| Eve I | Eve II |
Alison Spiesman was born in South Carolina, USA in 1959. Spiesman attended East Carolina University and received awards and scholarships, graduating Bachelor of Fine Arts in 1981. She completed a Master of Fine Arts in 1990 from Bob Jones University.
Her professional experiences have included: Gallery Management, College Instruction, Art Restoration, and Business Owner. Alison Spiesman is a professional artist residing in Baltimore, Maryland and her art work may be found in numerous artist registries & galleries in the U.S.A.
| | |
| --- | --- |
| TIME PIECE - series was particularly prophetic as they were fashioned from a trip to the ocean: Alison and her late husband took photo shoots in shadow as they headed toward the sea. The final footprints in the sand ... as a presence of each other. | Timepiece IV |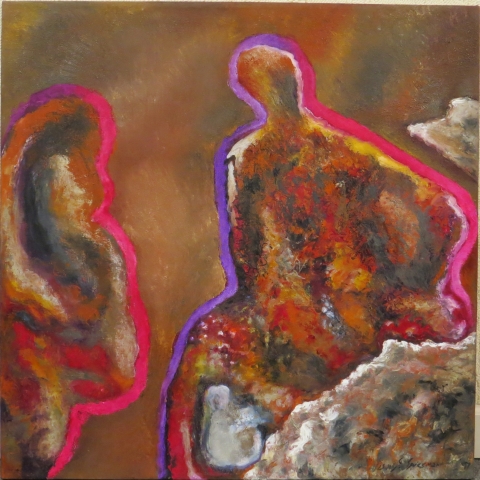 Timepiece VI
"
My work has evolved from my own life's experiences, As a Woman & an Artist. In developing these Ideas, I describe the space they come from as:
Somewhere on the Backside of the Mirror. My paintings are intended to be disclosing of the Female Nature and each series is an addition to this Journey.
" - Alison Spiesman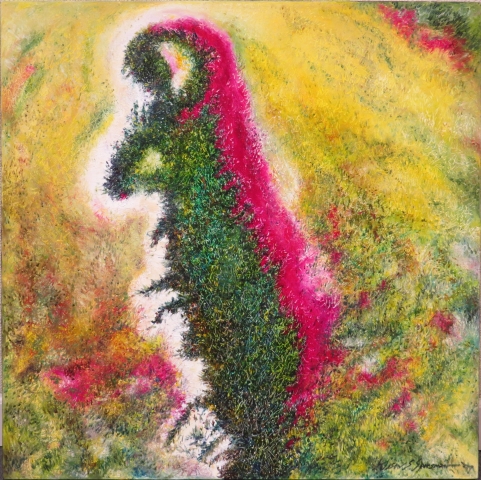 Timepiece I
Homage to the Female Form - Featuring Alison Spiesman
- 5 to 9 pm, July 7 at Avery Gallery
. Exhibit will be on display through the end of July. Parking is free in our parking lot next to our building and next door in front of Cobb Hardware, after 6 pm. There is plenty of parking at the church across Olive Street.